2019 KPB Benefit Dinner Info & Ticket Sales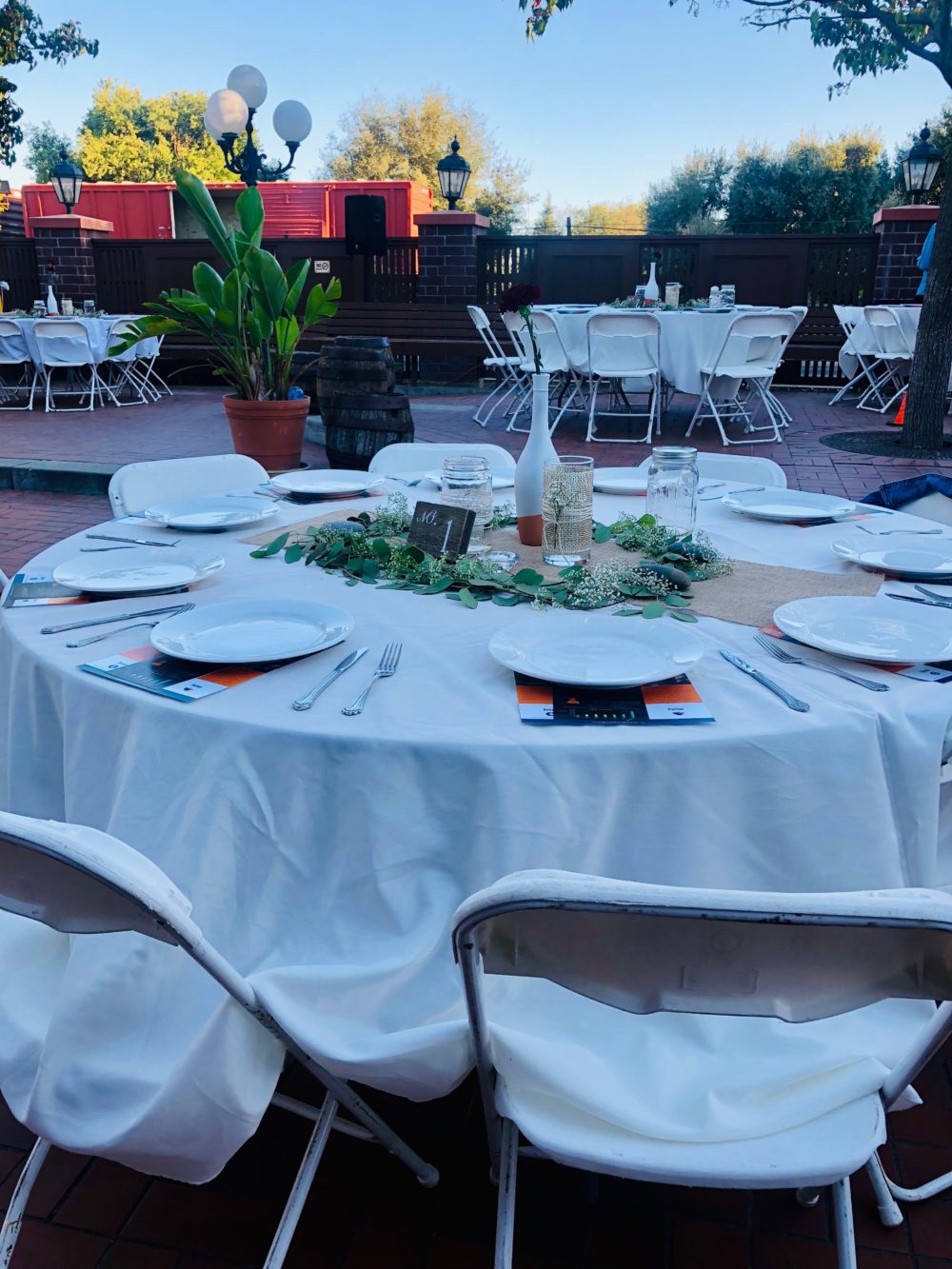 Last year's Inaugural Keep Playing Baseball Benefit Dinner was a huge success and we can't want to put the event on again this year! Planning is under way and you will find the latest updates on this page as they become available. In the meantime, learn about the event and why it is such a big deal for our organization below!
About the Dinner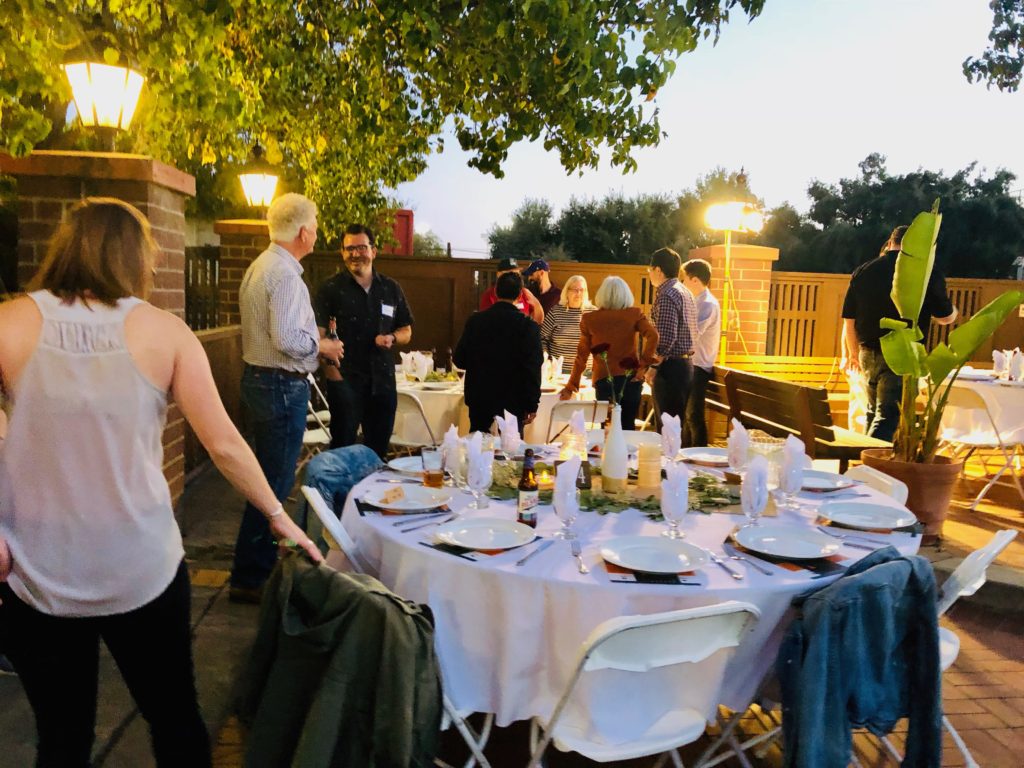 In addition to being our largest fundraiser of the year, we love the benefit dinner because it allows us to connect with the wonderful community of people who support us and make up the backbone of our organization. We cherish the opportunity to share our story and talk about the growing impact of our work. Oh, and the food and drink isn't bad either! There's nothing better having a good time with good company while supporting a great cause. We hope you'll join us this year!
Sponsorship and Donations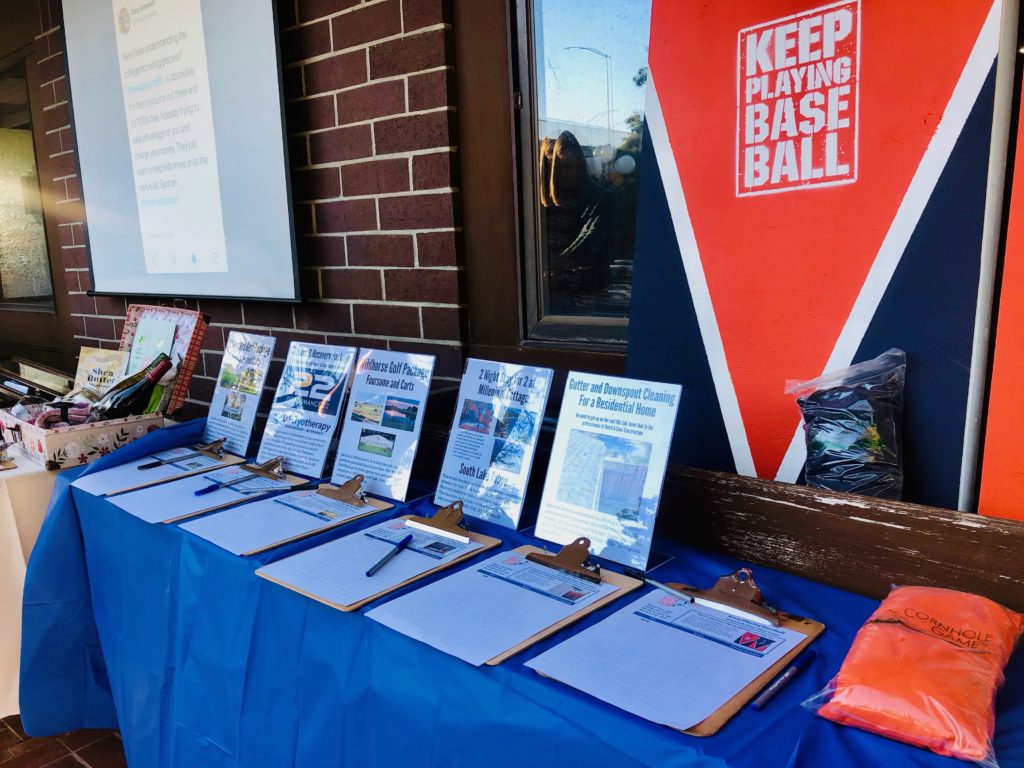 Our inaugural event was a huge success thanks in large part to the generosity of individuals and businesses who sponsored the event and made donations towards the raffle and silent auction. If you or your business would like to become a sponsor or make a raffle/silent auction item donation, please contact Ethan Guevin: Ethan@keepplayingbaseball.org or (530)760-9898
Thank you in advance for your support!
2018 Benefit Dinner Sponsors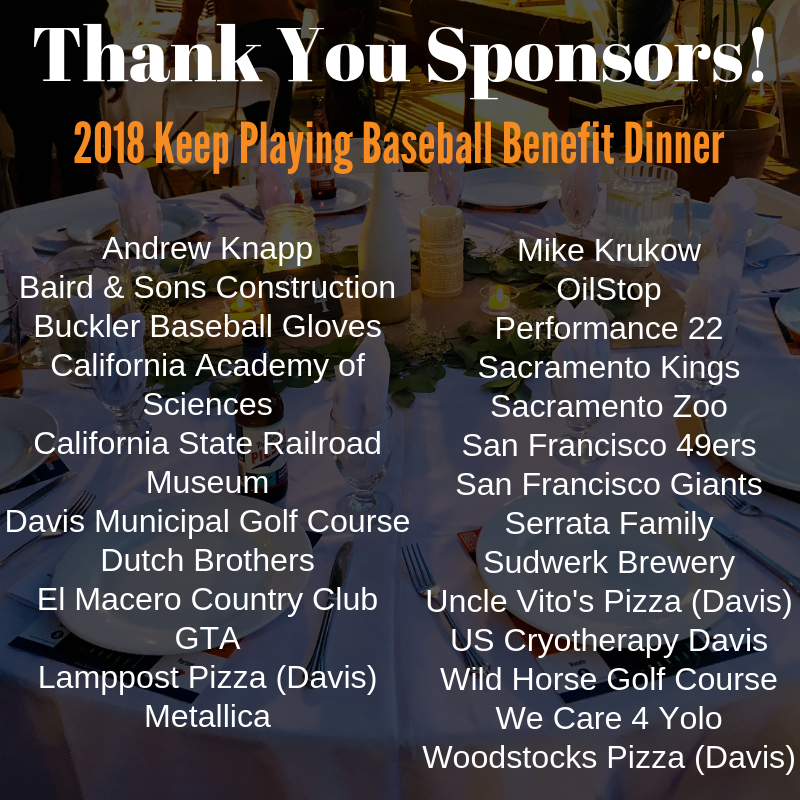 Questions? Contact Us!
Have questions about the benefit dinner? Don't hesitate to reach out! You can contact Ethan Guevin at Ethan@keepplayingbaseball.org or (530)760-9898