Our Mission
Keep Playing Baseball (KPB) is a 501(c)(3) nonprofit organization providing a free source of information and advice for high school baseball players who want to play baseball in college at any level, with or without athletic scholarships. KPB is committed to providing the most accurate information and advice on the college baseball recruiting process at no cost. Above all else, our mission at KPB is to give every high school player the knowledge and skills needed to play college baseball, succeed as a collegiate student-athlete, and graduate from college.
Our Story
We created KeepPlayingBaseball.org in memory of Scott Heinig, a young high school coach and former Division I pitcher who passed away in 2011. Scott was dedicated to helping high school players to succeed and have the opportunity to play baseball in college. Scott's family, friends, and former teammates thought that a website could be used to continue this effort. All of the information here is provided free to anyone who wants it. No sign-ups, no fees, and no strings attached. Keep Playing Baseball does not accept any advertisements or allow funding to interfere with our unbiased content. This website is supported entirely by the donations from Scott's friends, family, community, and others who stepped forward to support youth baseball.
All of the content on our pages comes from those who know best how to improve your chances to play college baseball, more than 80 active and former players and 40 active and former coaches from all levels of college baseball. The players and coaches participated by answering surveys, participating in interviews or focus groups, or writing content. None of the participating players or coaches received compensation of any kind. They chose to help us because they love the game of baseball, want to encourage you to keep playing, and because they are the best kind of teammates. Because of NCAA rules, the names and images of active players will not be used. Instead, we are using stock photos for most of our images. When we use quotes from active players, we'll tell you their position, level of college baseball, and state where their college is located. KeepPlayingBaseball.org is not part of any recruitment efforts of any school, location, division, conference, or level.
The Truth
We can't promise you anything. Even if you follow every piece of advice on this website, it is still possible that you won't be able to play at the college of your choice or even at all. We won't lie to you or pretend that there is any method that works for all players. We'll do everything we can to make sure you know everything that you need to know to succeed, but information can only do so much. The rest (a lot of hard work, focus, and follow through) is up to you.
Unfortunately, we do not have the resources to be able to provide any individualized information or support to players or their families.
Still have questions? Check out our FAQ page here.
Thank You to Our Supporters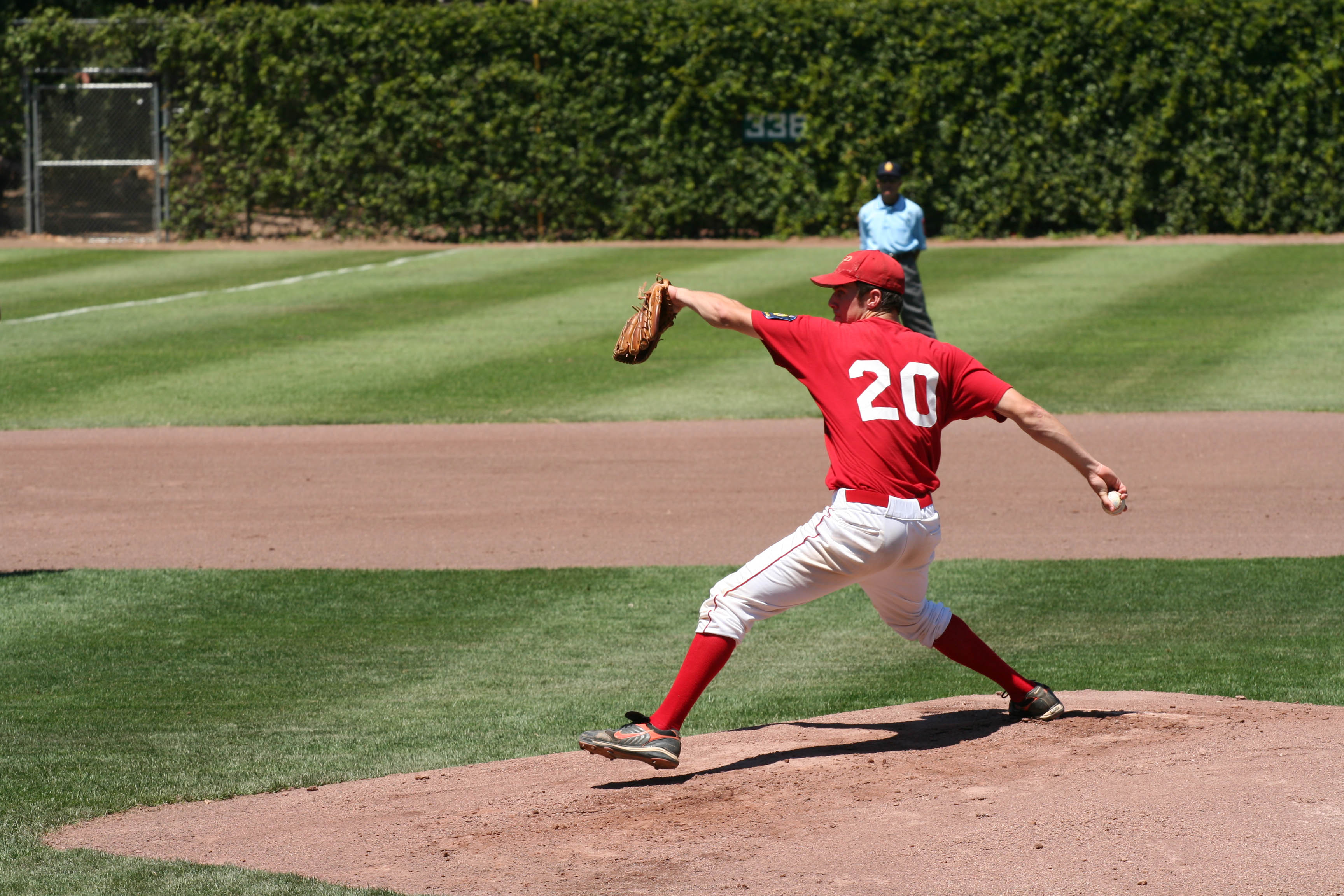 Friends, family, and community members who donated to the Scott Heinig Youth Baseball Fund or Keep Playing Baseball. 100+ active and former college players, dozens of active and former college coaches, and the parents of active and former college players who have provided insight and helped us deliver accurate content.
A special thank you to KPB Hall of Fame donors, the Wilson Family and Elyse Nolan Foundation for their support of the 2018 website upgrade project.
Dedication
We would like to dedicate this website to the Davis Senior High School varsity baseball teams of 2011 and 2012 and to all the high school players working to take their game to the next level – How Great Is Life Today?
The KPB Team
Ethan Guevin (Pitcher/IF, Carleton College, Class of 2009) – Founder and Executive Director
ethan@keepplayingbaseball.org
Tom Briner (Pitcher, UC Davis, Class of 2012) – Founder and Board Member
tom@keepplayingbaseball.org
Eric Johnson (Infielder, UC Davis, Class of 2012) – Founder and Board Member
eric@keepplayingbaseball.org
Jim Klein – Board Member
jimklein88@gmail.com
The Heinig Family
Terms and Conditions
The information contained in this website is for general information purposes only. The information is provided by Keep Playing Baseball (KPB), and while we endeavor to keep the information up to date and correct, we make no representations or warranties of any kind, express or implied, about the completeness, accuracy, reliability, suitability, or availability with respect to the website or the information, services, or related graphics contained on the website for any purpose. Any reliance you place on such information is therefore strictly at your own risk. In no event will we be liable for any loss or damage, including without limitation, indirect or consequential loss or damage arising out of, or in connection with, the use of this website. Through this website, you are able to link to other websites that are not under the control of KPB. We have no control over the nature, content, and availability of those sites. The inclusion of any links does not necessarily imply a recommendation or endorse the views expressed within them. Every effort is made to keep the website up and running smoothly. However, KPB takes no responsibility for, and will not be liable for, the website being temporarily unavailable due to technical issues beyond our control.
Privacy Policy and Donations
All Keep Playing Baseball's web resources are free to users with no sign-up, fees, or strings attached. Customer information is collected solely for the purpose of processing your donation to Keep Playing Baseball. This information is kept confidential and will not be shared without your explicit consent.
Donation Refund Policy
Any questions about the processing of donations or refunds should be directed to keepplayingbaseball@gmail.com. These inquiries will be dealt with on a case-by-case basis.